About
Vision
SmartRetail has one clear purpose. To ensure our clients stay ahead by engaging more closely with valuable active consumers. We do this with unique, class-leading technologies that are both flexible and scalable to their objectives and aspirations. It's been an amazing journey to date and one that can only get more exciting.
At SmartRetail we know the future is closer.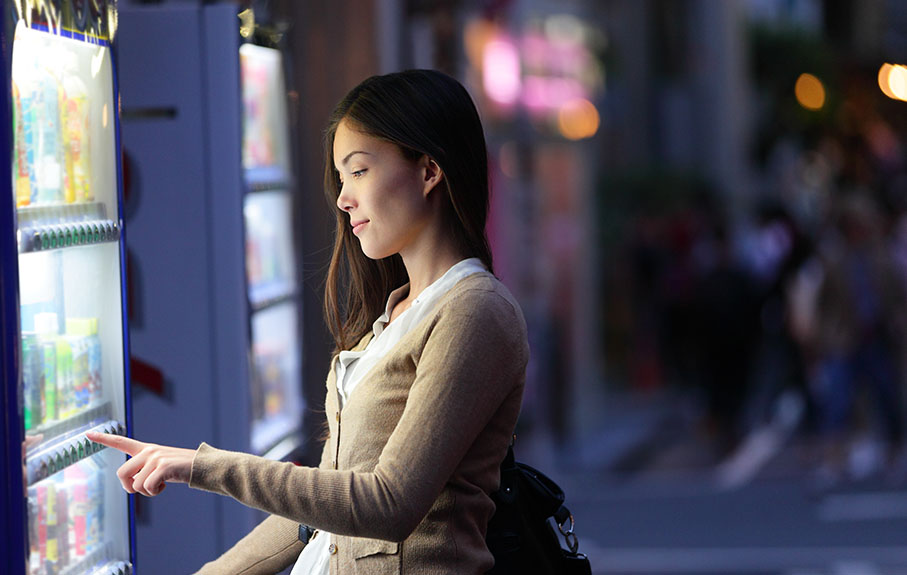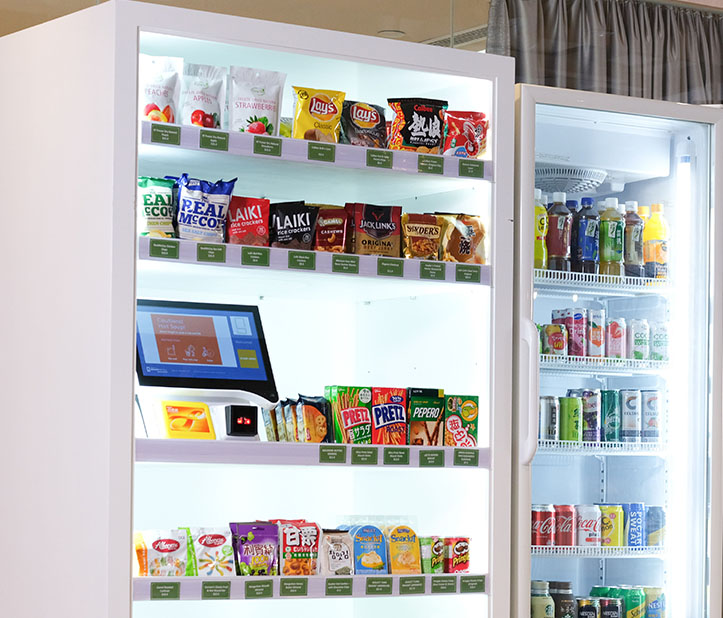 How We Got Here
We know how to retail.
We've been pioneering new solutions for the world of vending and micromarkets since 2009.
Health Addiction
A breakthrough solution successfully transformed the perception that vending had to be a value-oriented distress-purchase for less healthy snacking.
Health Addiction premiumised vending in locations from workplaces through to schools and beyond, meeting the consumer demand for healthier snacking moments wherever they are.
Our expertise in full service vending developed further into helping clients with an existing vending footprint upgrade their estate with more engaging and interactive screen options.
Our Technologies
Our solutions are driven by cutting-edge technologies built and supported by our in-house team. Click the different sections to discover more.
Artificial Intelligence
Facial recognition (secured, so no privacy issues)
People tracking & counting
Gender & age identification
Buying behaviour & preference analytics
Real-time Telemetry
Transaction monitoring, operation & inventory management, route planning - all in real-time
Marketing Promotions
Video display on large SmartScreen
Cross-selling & upselling
Product & video-related promotions
Social media interaction
Big Data
Combining all data for advanced analytics
Collaborating with other platforms to form powerful ecosystems
API Integration
Ready to integrate with a variety of different systems
POS, CRM, prepaid store credits, mobile apps
Payments
Fully integrated with major types of cashless payment (credit card / mobile payment)
Can also support inhouse payment systems via QR codes
HONG KONG (SINCE 2009)
1,200+ operating retail points
8,000 retail points to upgrade
55 Staff (Headquarters)
SINGAPORE (SINCE 2017)
300+ operating retail points
4,000 retail points to upgrade
15 Staff
MALAYSIA (SINCE 2019)
Fully operational
1,000 retail points to upgrade
10 Staff